I'm Stan
Internet marketer &
WordPRess Web Designer
Web Design
Need an Affordable, Beautiful, functional web-site? You have come to the right place.
Social Media Marketing and Running Ads
Want help running FaceBook and Instagram Ads? Want to know best strategies to grow your Social Media engagement? Yeah we do that too.
Web Hosting and Domains
We not only provide great web design, but also sell Domain Names and provide Web Hosting for our clients.
Site Maintenance
We are here to MAINTAIN, PROTECT and even HOST your WordPress Web-Site. You are too busy running your business or updating your blog to be worried about Site Security, Back-ups and anything else that's NOT directly related to your primary business. This is all part of the web design package we provide.
WordPress Training
New to WordPress? Want some basic 1 on 1 training to help get you started?
No worries, all sessions are screen recorded and done over the phone so you can hear AND visually see what's being done on the screen.

Once complete, you will have a screen recorded video that you can watch over and over as many times as you need.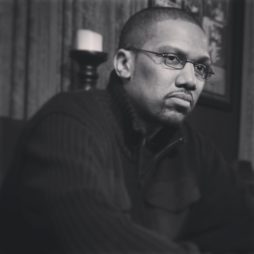 ABOUT US 
My name is Stan Straughter. I am a professional Web Designer. I am the owner at WordPress Stan. I have been designing Web-Sites for over 20 years and WordPress is the tool that I currently use to create web-sites. You may or may not know this, but 1 in every 5 web-sites online right now is utilizing WordPress Web Design.
One of the benefits of dealing with my company is that we provide everything you need, including; Digital Marketing, Web Hosting, Domain Name services, Social Media Marketing, Running Ads, Web-Site Maintenance and training. 
You should hire us because we are good at what we do. Also we provide flat-fee project pricing and NOT an hourly rate, this way if things take longer than expected, you don't pay extra money.
You want a Web Design firm that can not only make your site look pretty, but can drive traffic to your site and won't disappear on you if you need further assistance in the future.

Contact Us  if you have any questions or need some work done.
I have been working with Stan for over 14 years.
He has always been available to help me with understanding the technical aspects of website building and search engine details that are above my knowledge. His assistance is a large part of the success I have had with my company's website. I wouldn't trust anyone else.
WordPress Stan truly helped me.
I am thankful for the opportunity to receive an introductory training on setting up my website using WordPress from Stan. Not only did he know his stuff, but he was also able to provide tidbits to truly help me navigate the world of WordPress and to create the artist page I desired to create.
Thanks Stan!
Stan is truly a Professional WordPress Consultant.
WordPress Security? Tomorrow…Tomorrow… I'll handle my security tomorrow. When tomorrow happens today. Call Stan! He helped me resolve my tech issues with an email and telephone coaching. He listened and most importantly used is WP expertise to troubleshoot and correct my tech issues. Call Stan today, don't wait until tomorrow.

Tell Me how I can assist you.
Phone: 615-200-7827
E-mail: stan [ at ] wpstan.com